I just remembered it was Tuesday already!
opps!
Last week I recieved this awesome email and I knew I had to feature it this week! This tutorial was submitted by Stephanie over at
Luxe Boulevard
! It's a
Peg Board Spool Holder
for all of your thread! Genius...Love it!!! Go check out all the details on her blog and see all of her other neat ideas!!
Thank you for submitting your tutorial Stephanie! I am buying the supplies tomorrow to hurry and make one...I desperately need it!!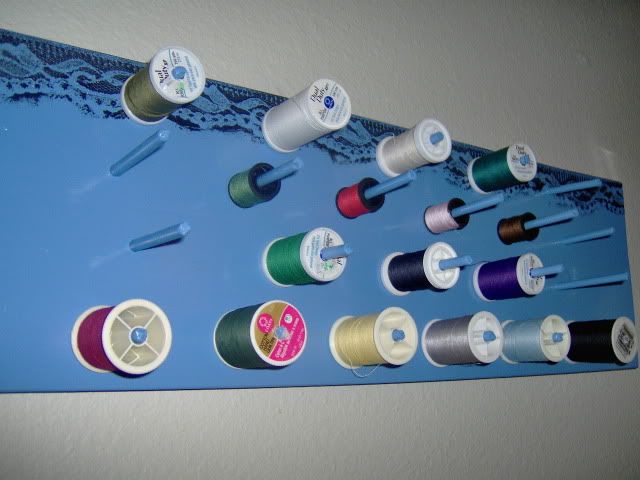 I love her colors, and the stencil! As you might all know, I am in the middle of a stencil project that seems to be never ending...but I loved this one so much, that I might just switch up my plans a bit! Go check out her blog for more details on her room and other creative projects from this crafty gal!
I am so excited about these projects! Thank you ladies for letting me share them!
If any of you have any projects that you want featured please email me, I love getting to see all your awesome ideas and fun tutorials!
I have been wanting to feature some yummy recipes too, so if any of you have any of those, email me so I can try them (and feature them)!
Thanks all!
Have a happy Tuesday (night)!
I hope to be back to my regular programming soon, October has been a busy month! (SORRY)
Tasha
...